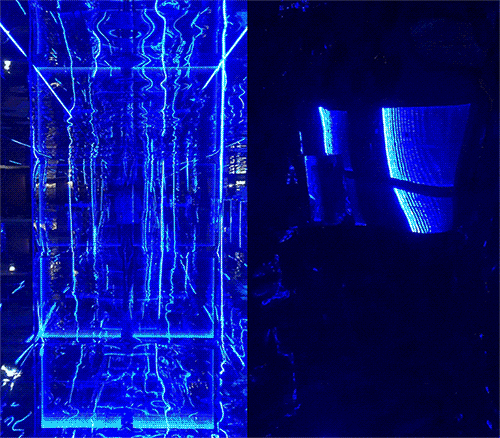 THE ART
ROOM
Bombay Sapphire
by
Mau Morgó
The Art Room, is an interactive event created for Bombay Sapphire inside a 1473's church at the center of Barcelona, creating a contrast between technology and heritage. This installation consisted in two different spaces, both of them connected visually and acoustically.

The first room, created by myself is a sound driven infinity bar with interactive led lights, inspired by form in Bombay Sapphire's blue bottle, and conceptually in a intense ego trip, where you can see yourself multiplied and deformed by the confronted mirrors.
A second room, with a Yamaha Disklavier (self playing piano) programmed by the well known musician: Francesco Tristano, interacted with a 25m led screen that featured a kinect driven experience created by the collective Eyesberg Studio.